Noorani Qaida Basic Reading Book With Tajweed Rules:
Noorani Qaida And Its Importance For Beginners Non-Arabic Learners:
Noorani Qaida is a Quran learning book divided in basic necessary chapters to understand separate words following tajweed rules step by step till end which make easy for non Arabic Muslim children, adults to recite the verses of Holy Quran in combination without breaking breath, making a space or getting stuck in sound.
How to Read Noorani Qaida 30 Lessons A step Guidance For Beginners:
There is a complete detail with exercises in 16 chapters that leads how to read Qaida lessons by following the rules of tajweed for beginners kids and female adults sisters. Let's start initial and compulsory tajweed rules with an easy way for those learners who want to learn, understand Noorani Qaida online in depth free of cost.
How many Arabic Letters are there in Quran And How to pronounce in Arabic with correct Makharij?
There are 29 Arabic letters in Holy Quran and their articulation points*Makharij places are below mentioned.
Makhrij:It means place of origin and in Tajweed it is the place from where Letter*Harf comes out *originates.
Articulation Points *Makharij Places: There are generally 5 areas of the throat and mouth from where all that 29 letters come out *originate.
1: The empty space in the mouth where 3 letters (Alif, Wow, Ya) come out when they are in Maddah *prolonging condition.
2: The Throat where 6 letters come out
3: The Tongue
4: The Two Lips
5: The Nasal Passage
Noorani Qaida Lesson No:1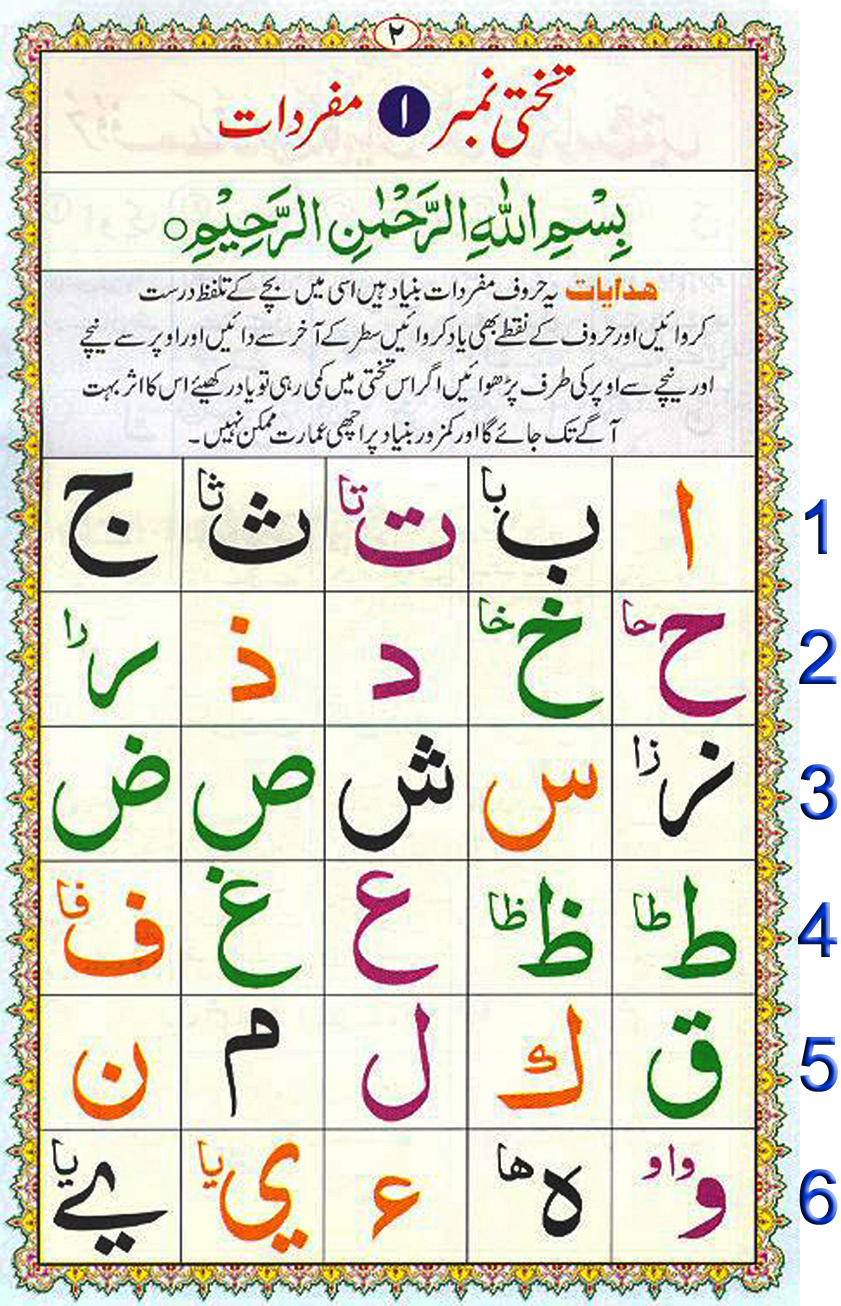 Noorani Qaida Lesson No:2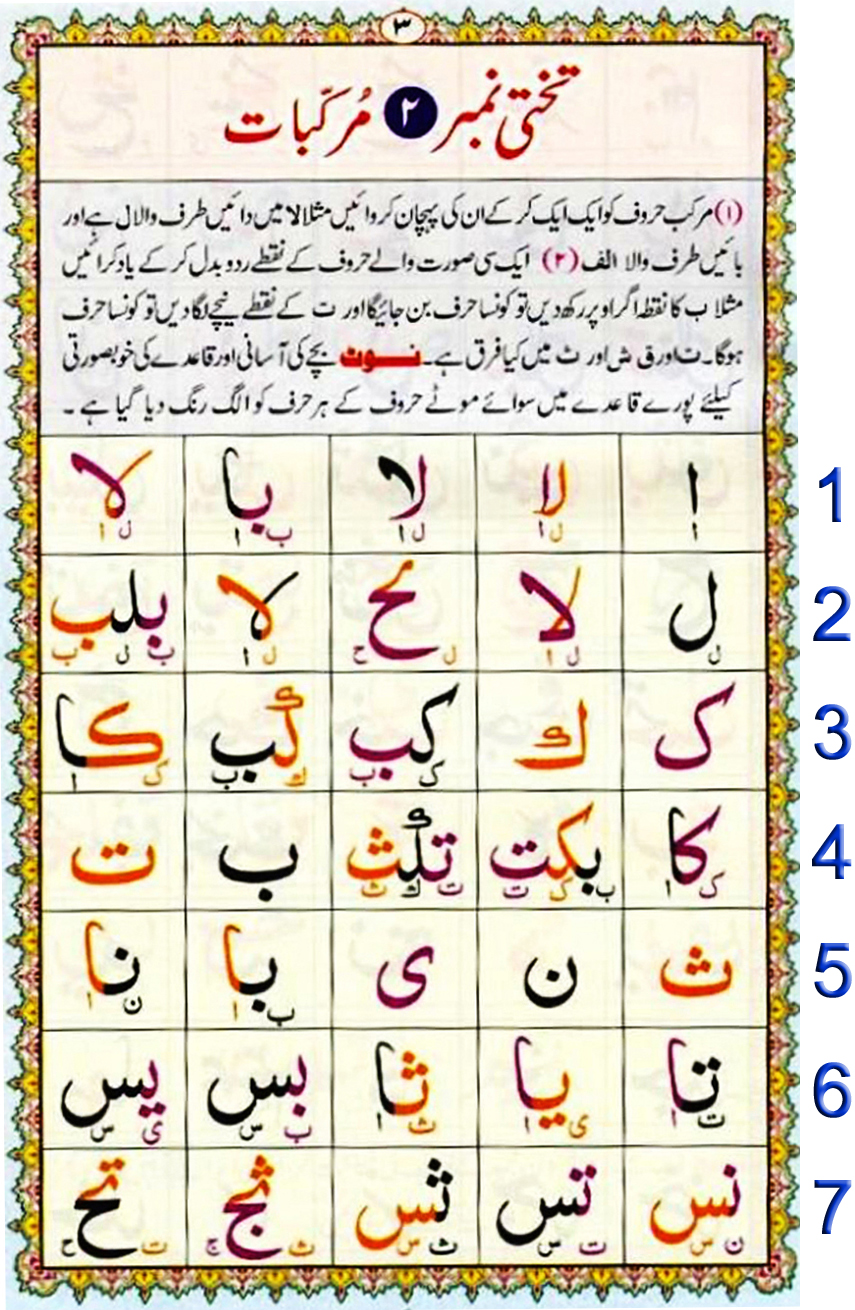 Noorani Qaida Lesson No:3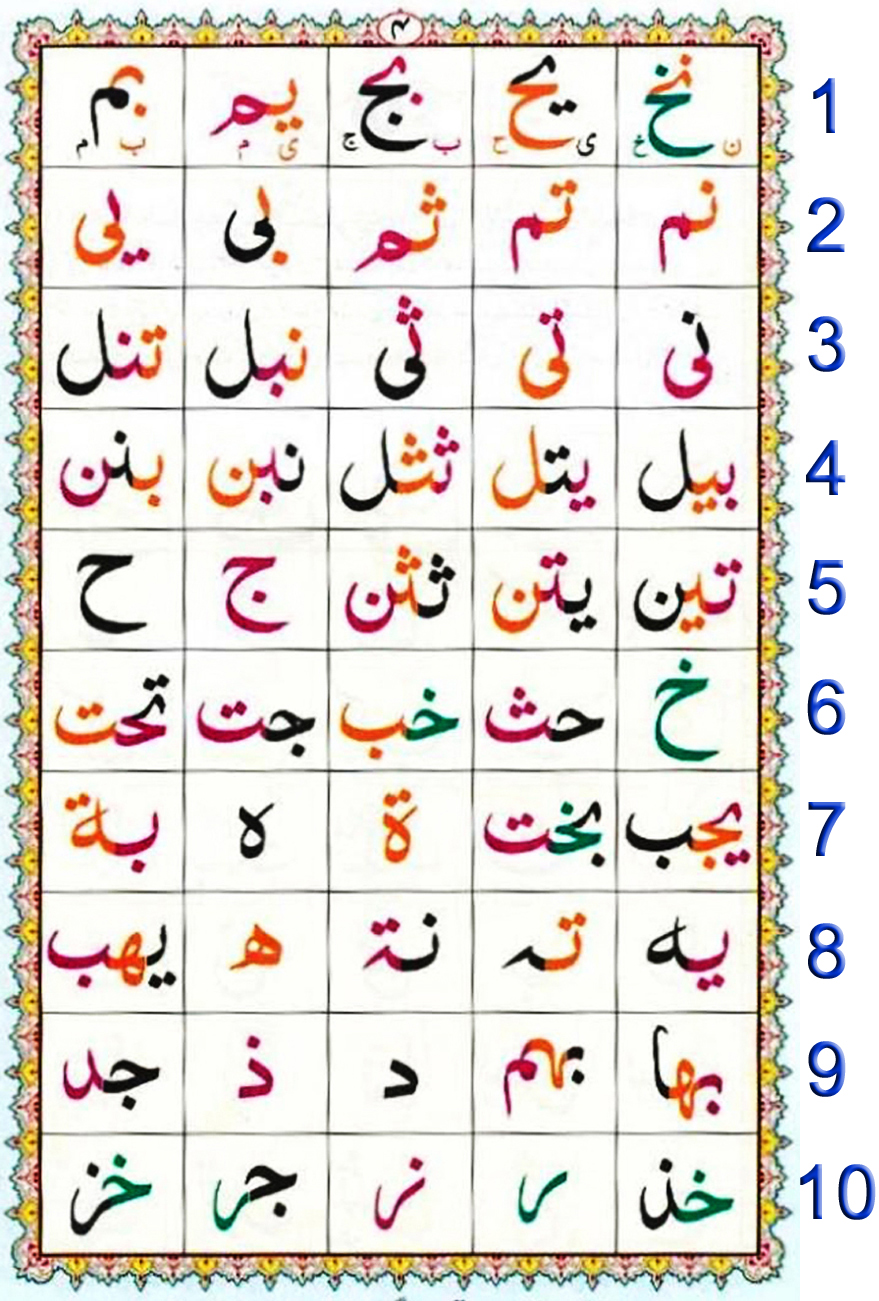 Noorani Qaida Lesson No:4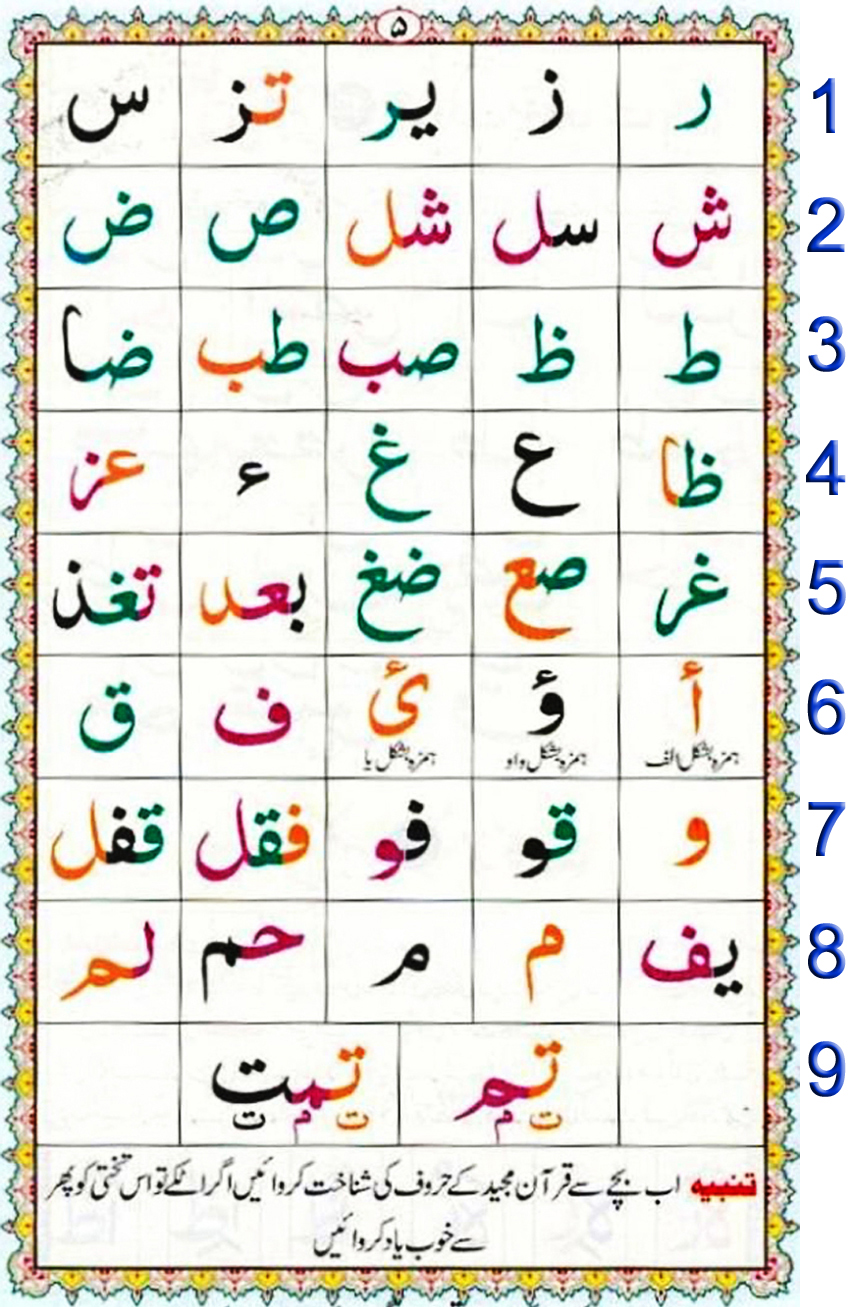 Noorani Qaida Lesson No:5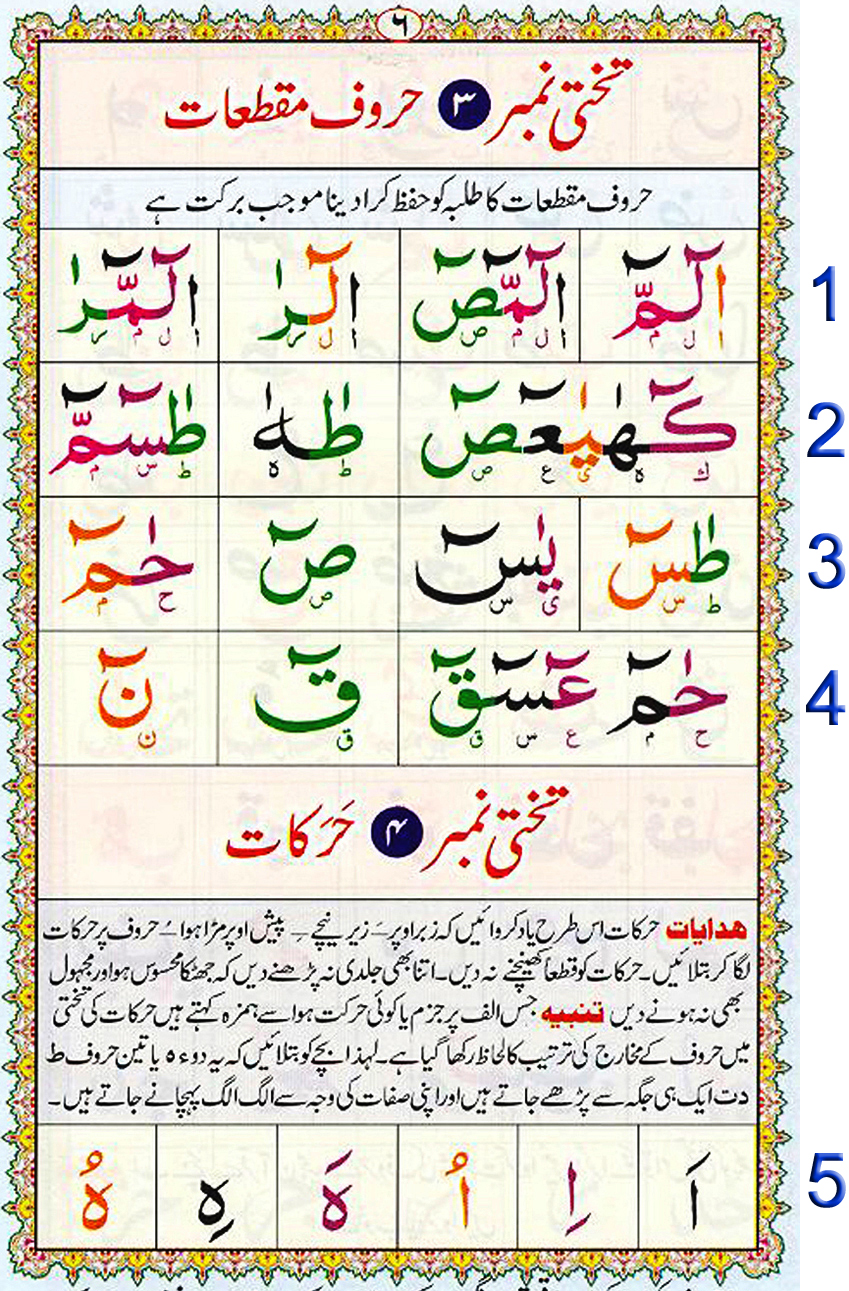 Noorani Qaida Lesson No:6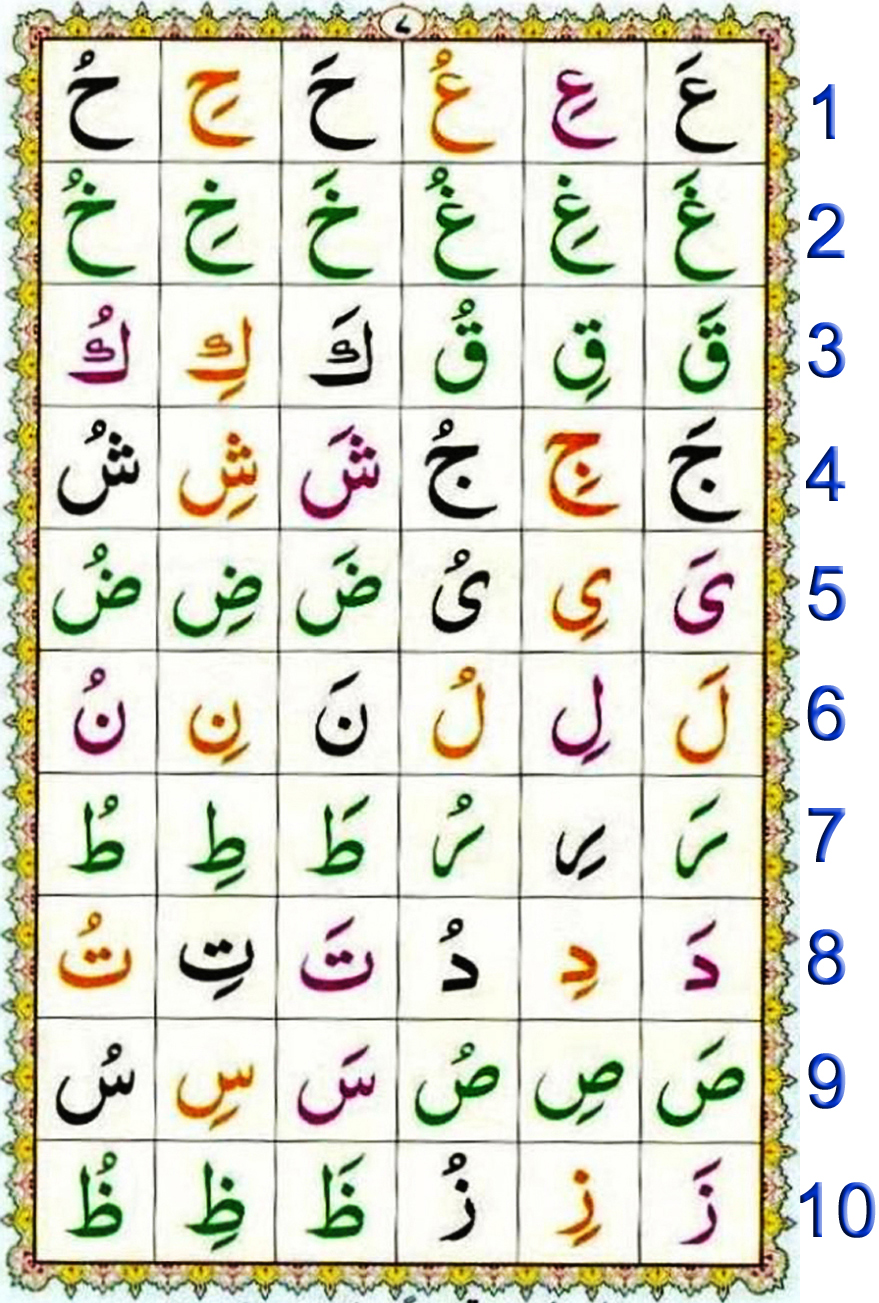 Noorani Qaida Lesson No:7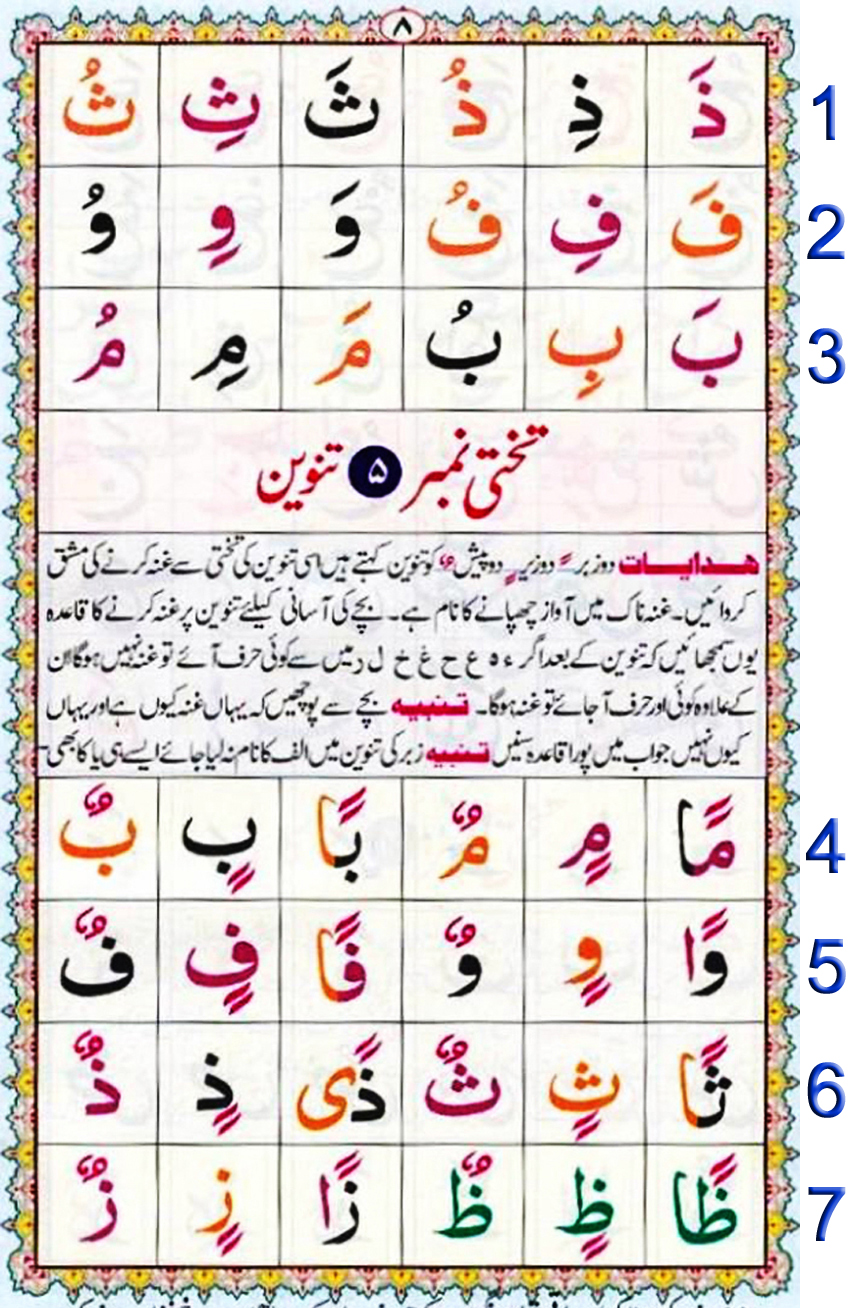 Noorani Qaida Lesson No:8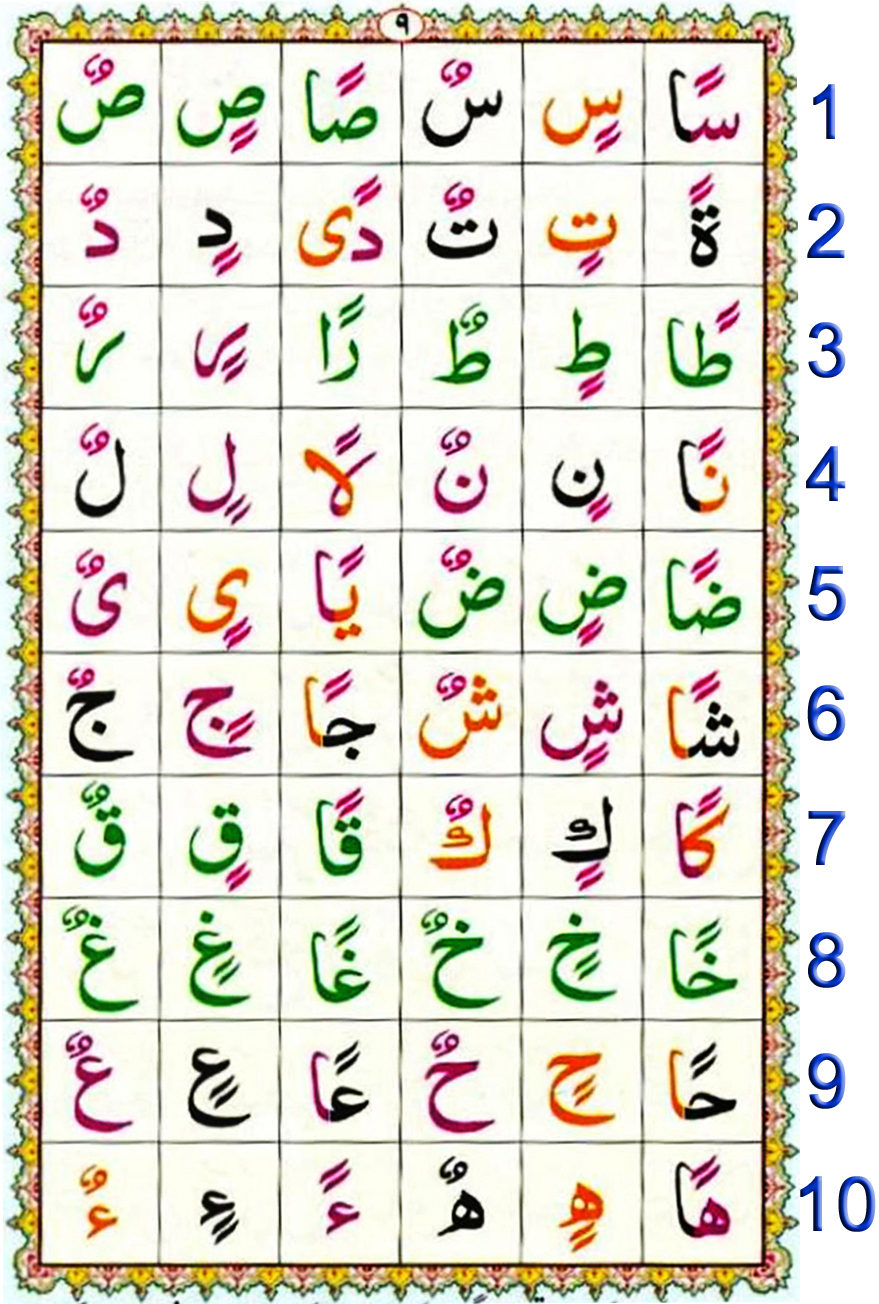 Noorani Qaida Lesson No:9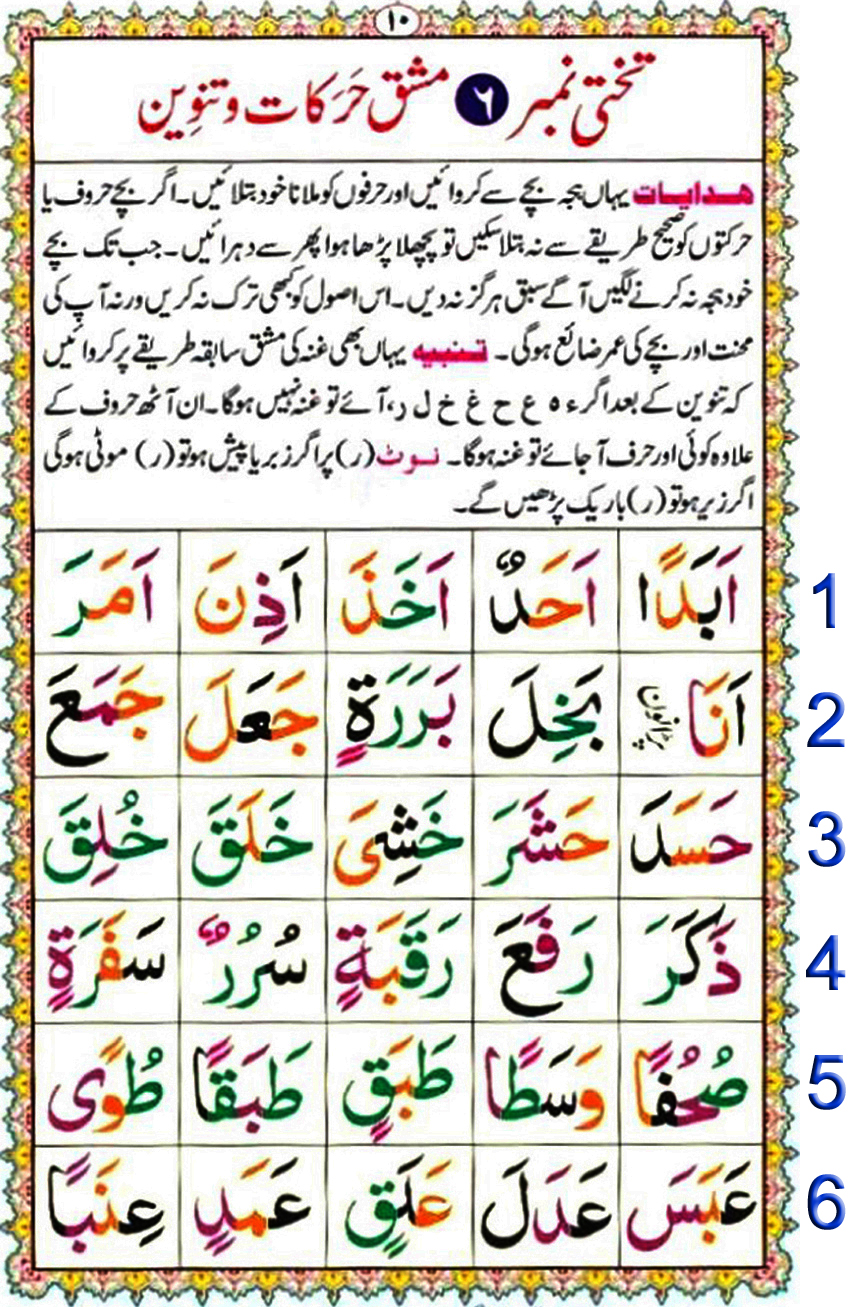 Noorani Qaida Lesson No:10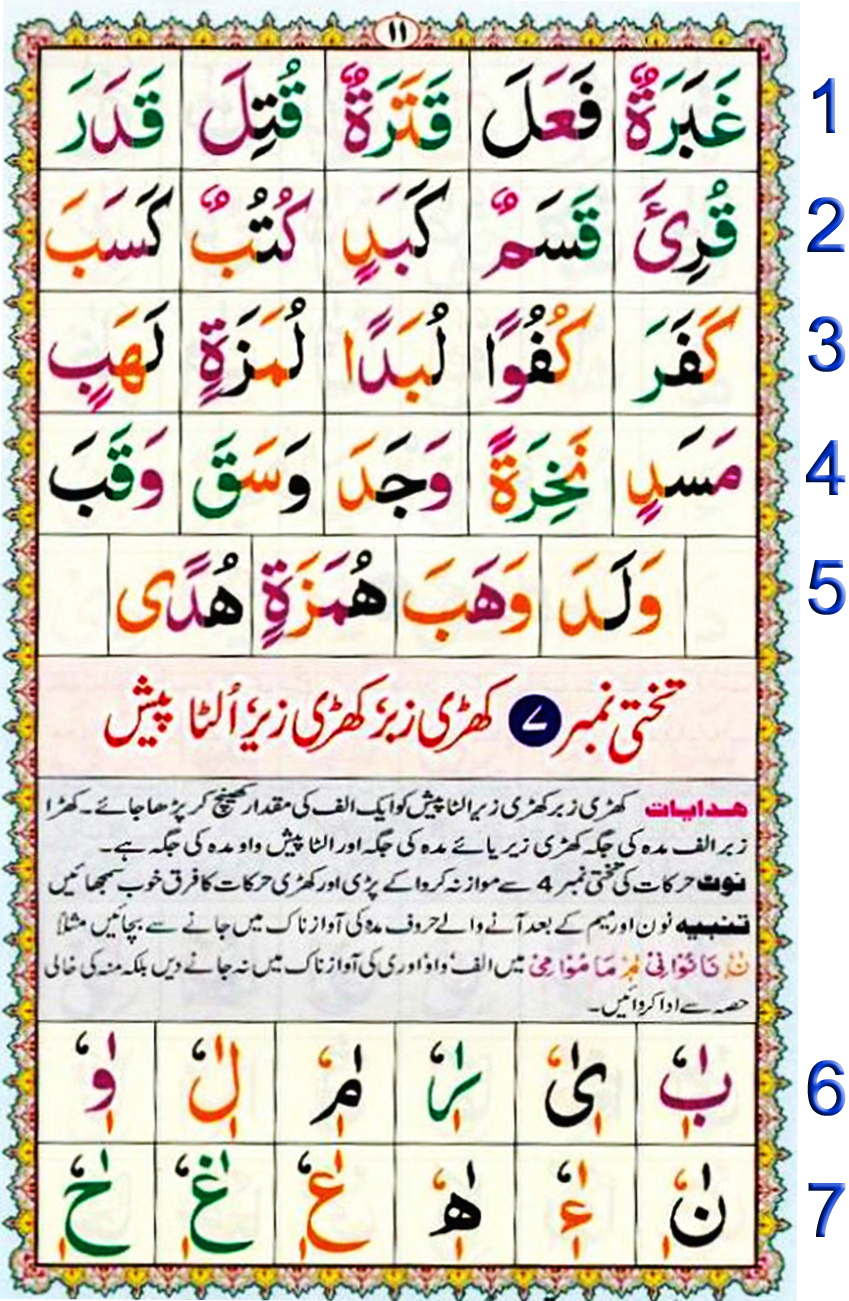 Noorani Qaida Lesson No:11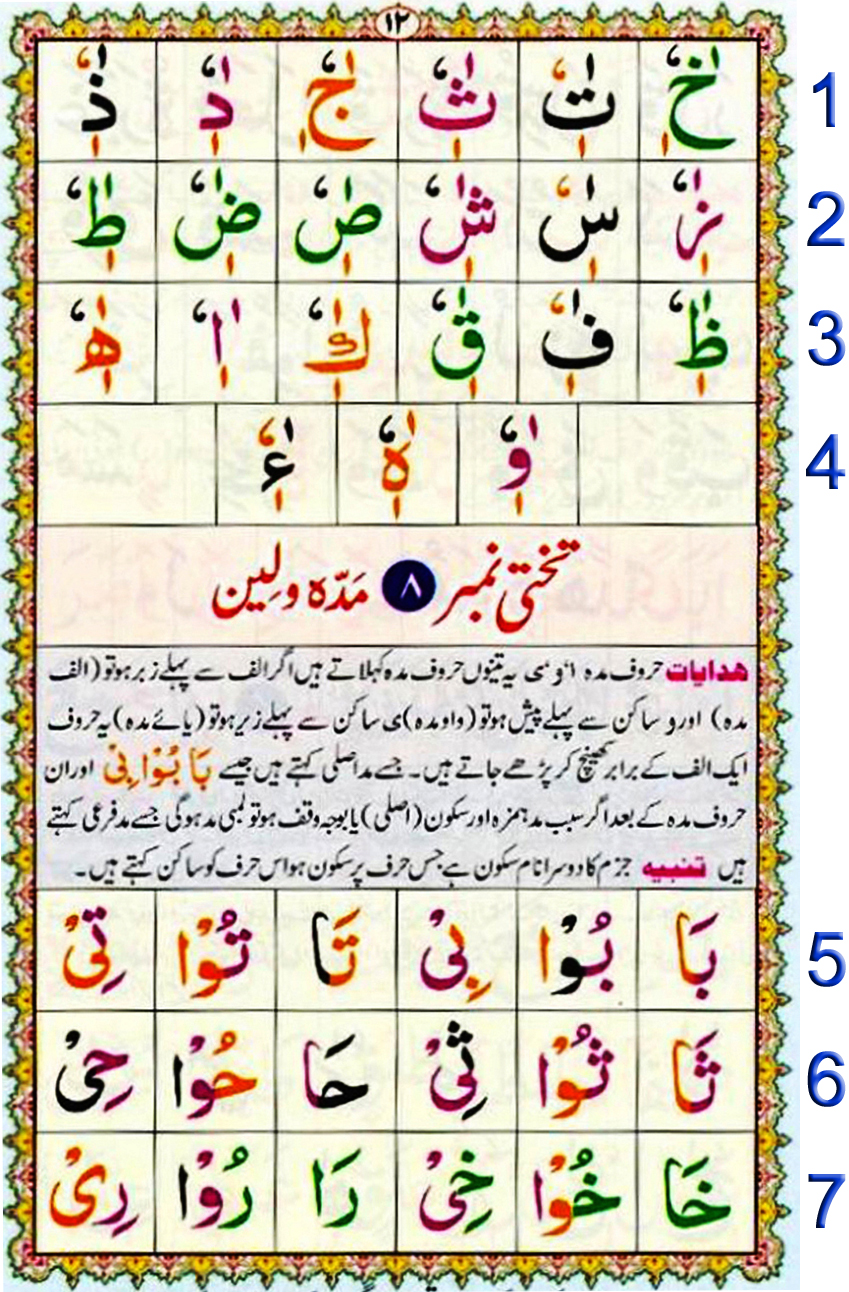 Noorani Qaida Lesson No:12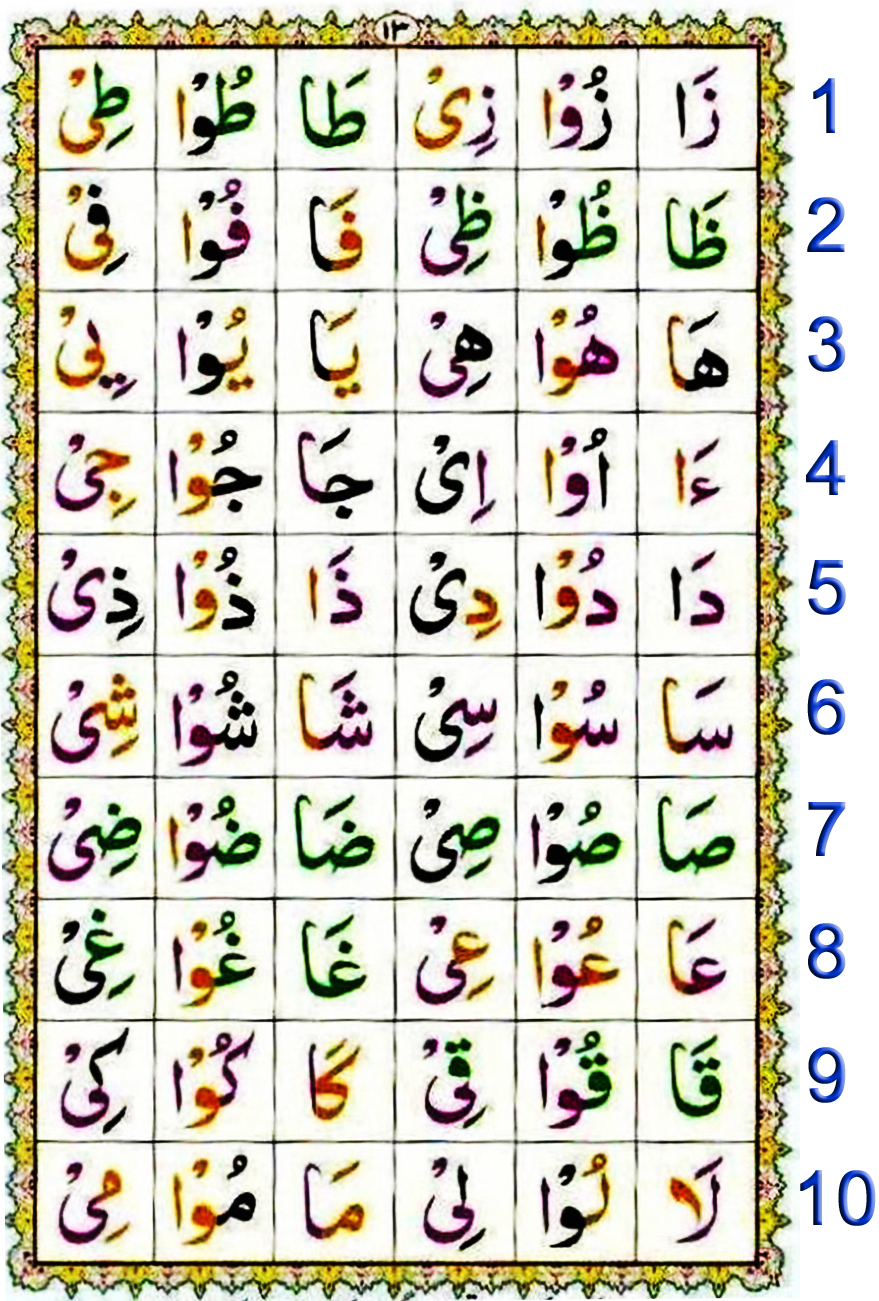 Noorani Qaida Lesson No:13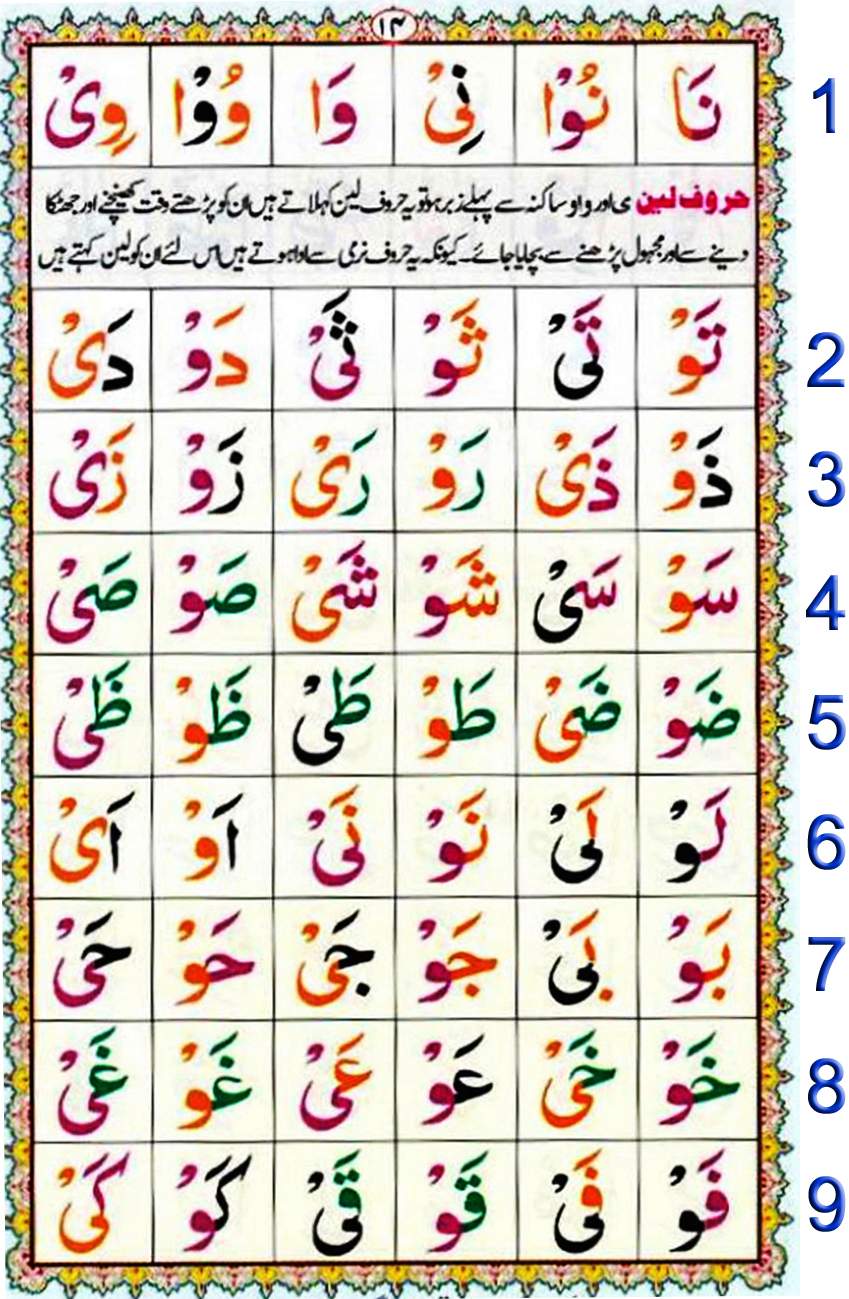 Noorani Qaida Lesson No:14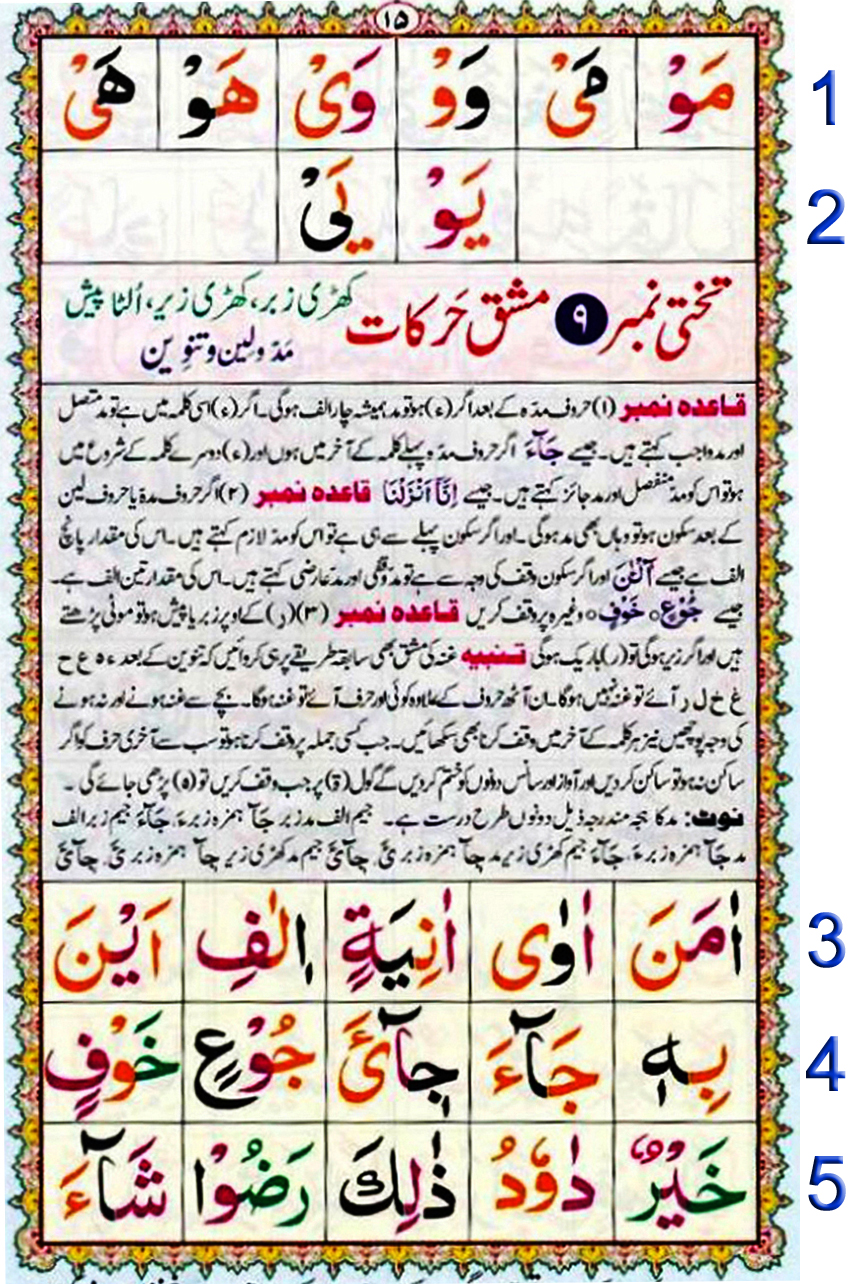 Noorani Qaida Lesson No:15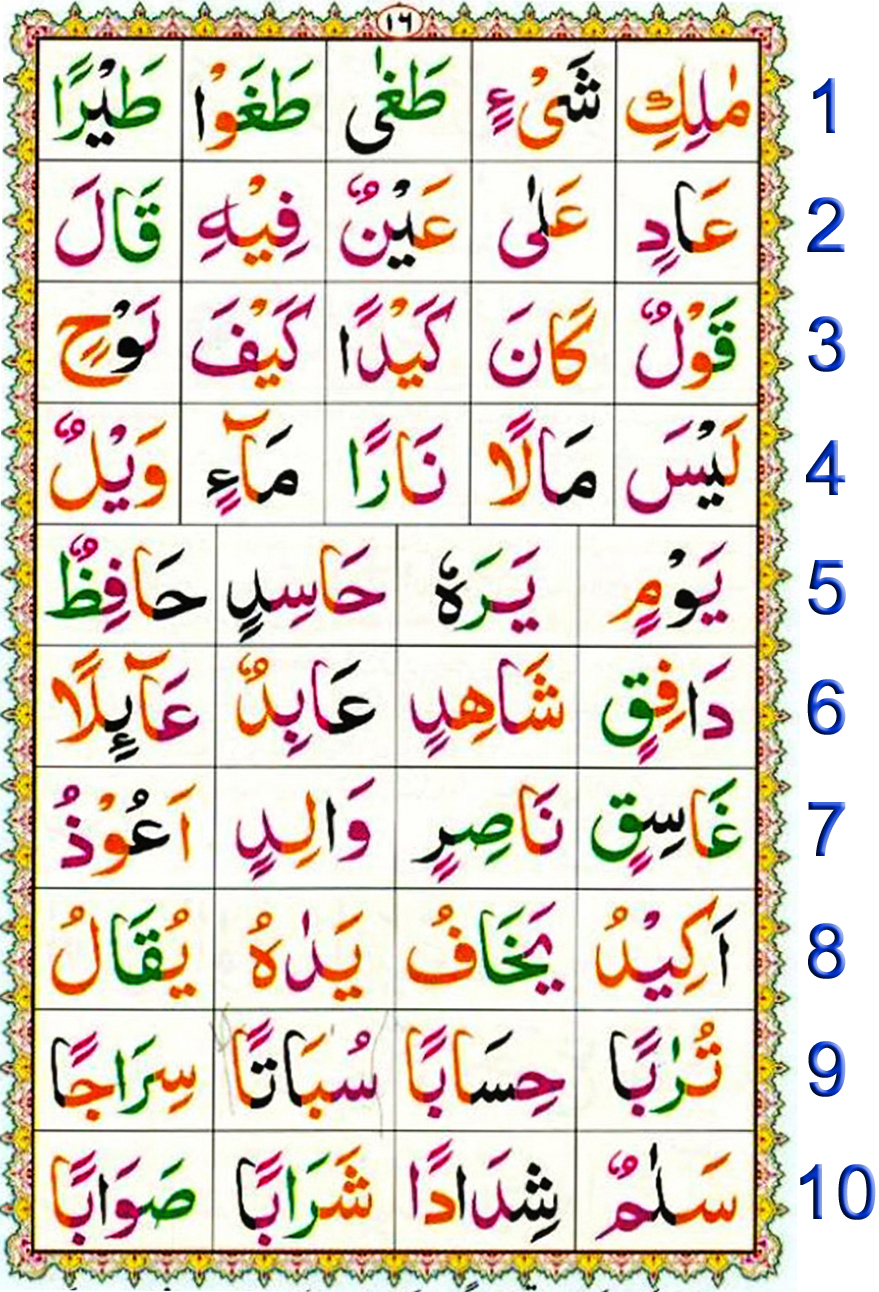 Noorani Qaida Lesson No:16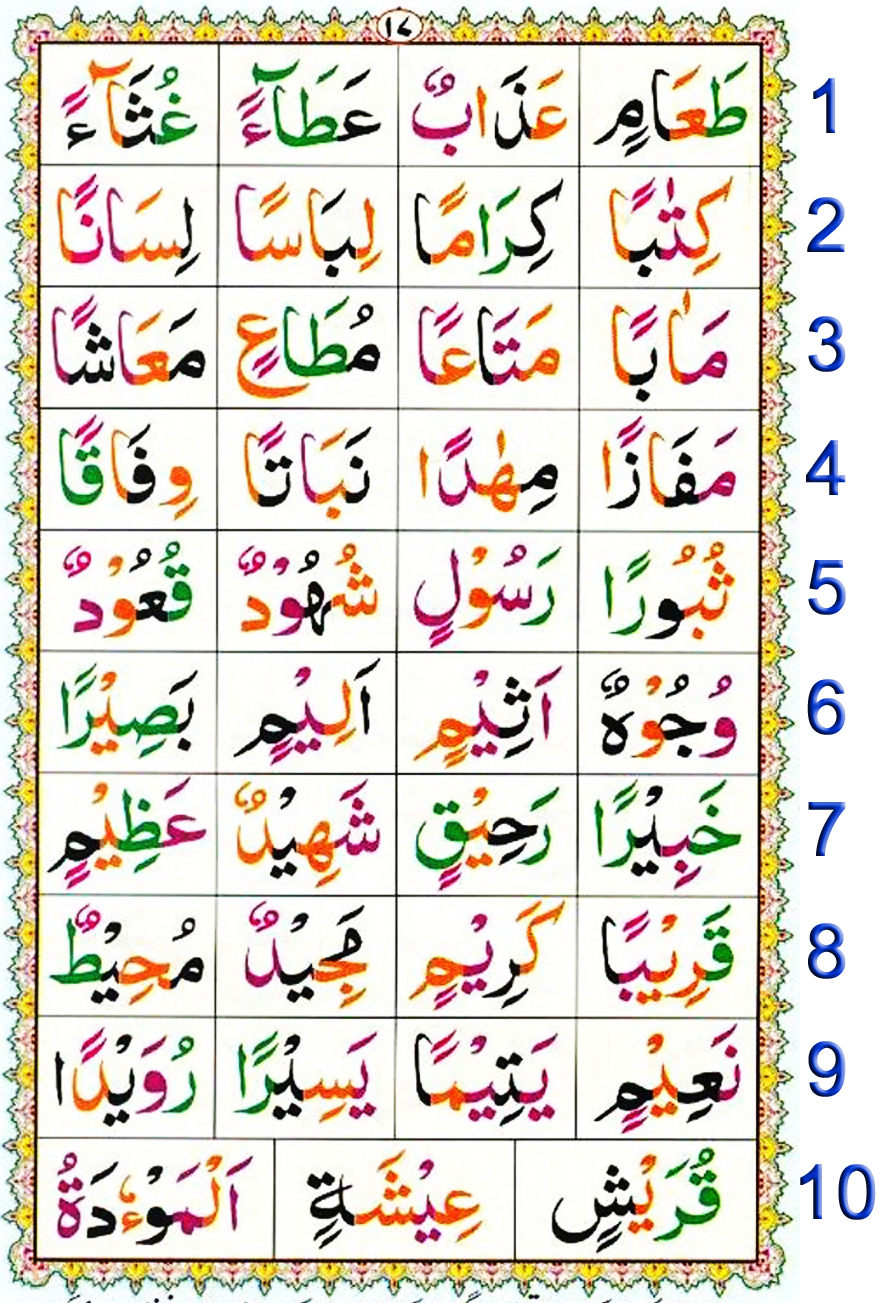 Noorani Qaida Lesson No:17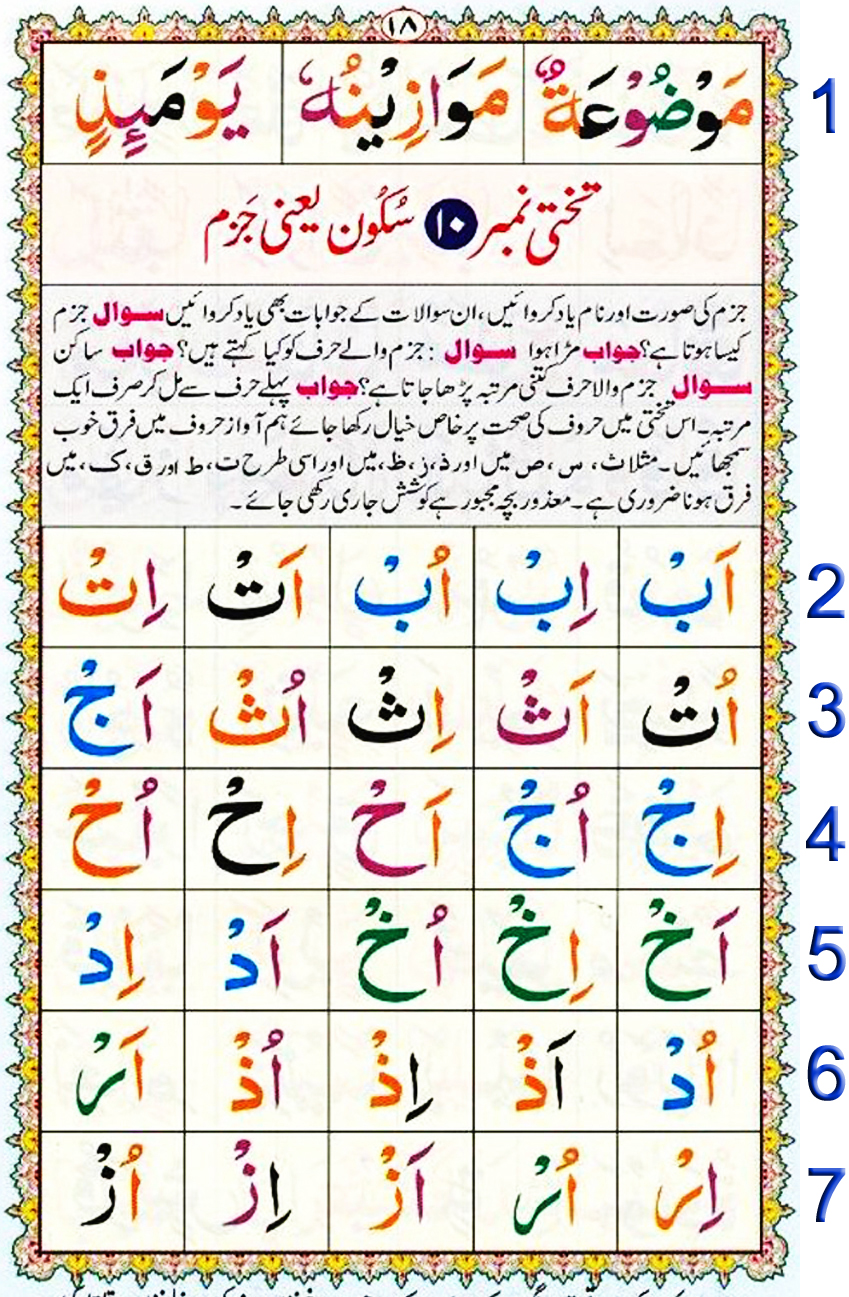 Noorani Qaida Lesson No:18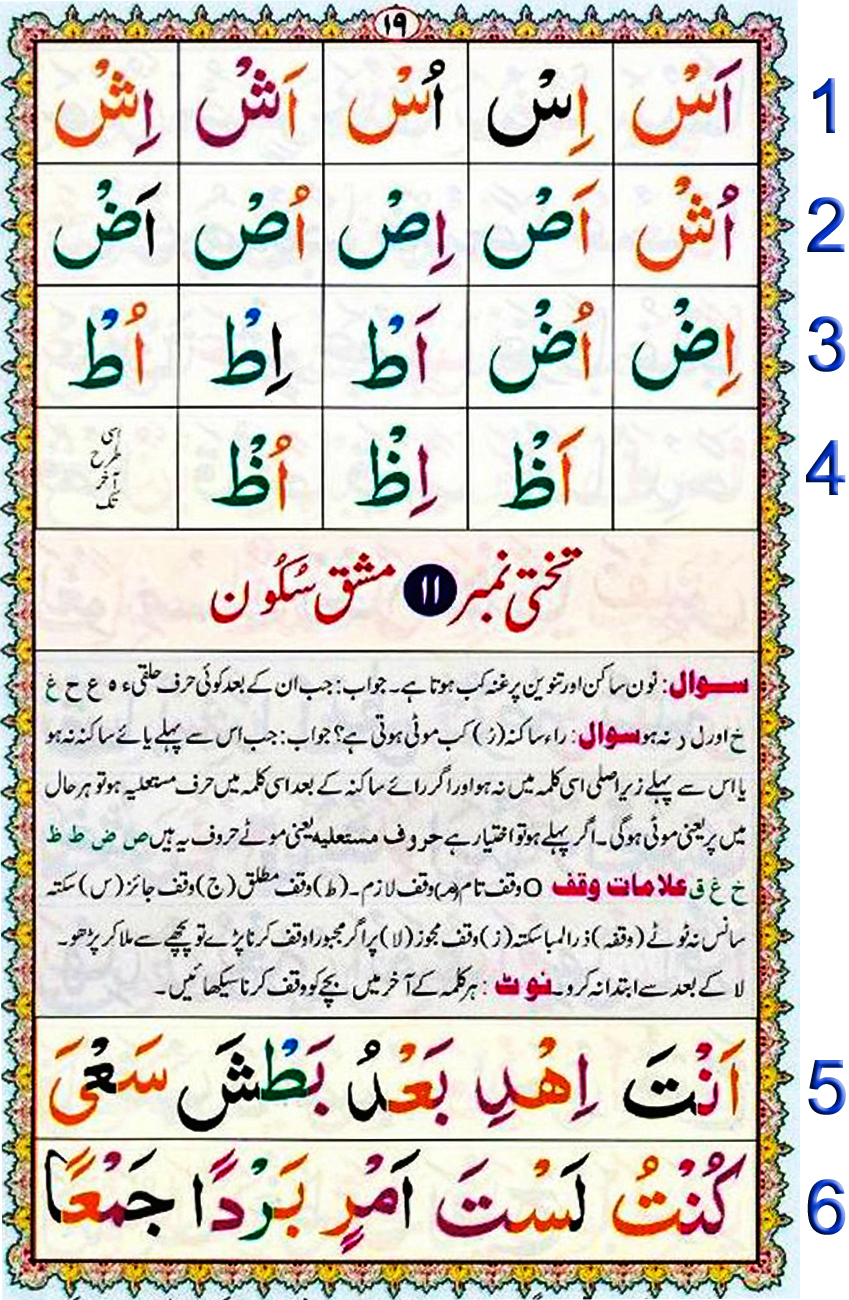 Noorani Qaida Lesson No:19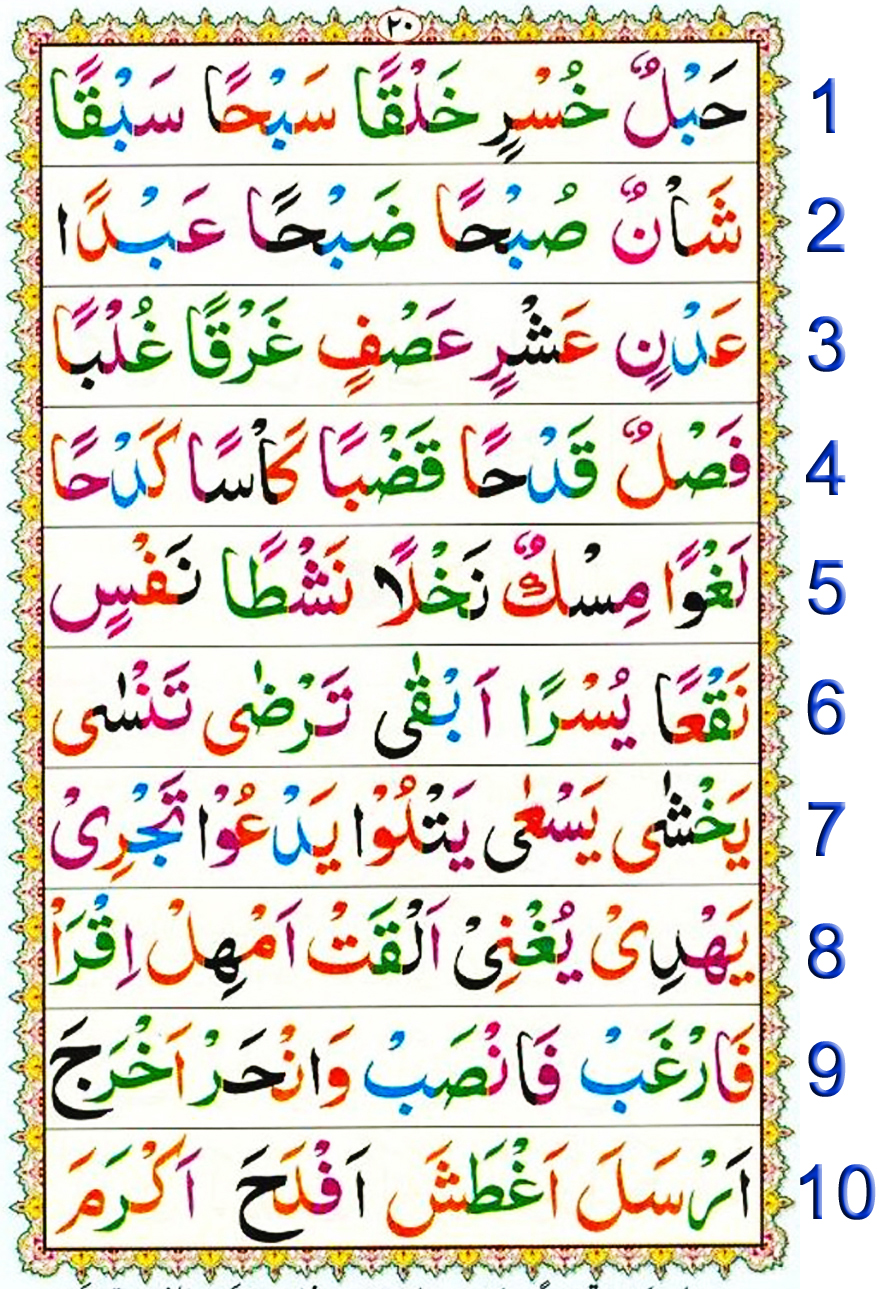 Noorani Qaida Lesson No:20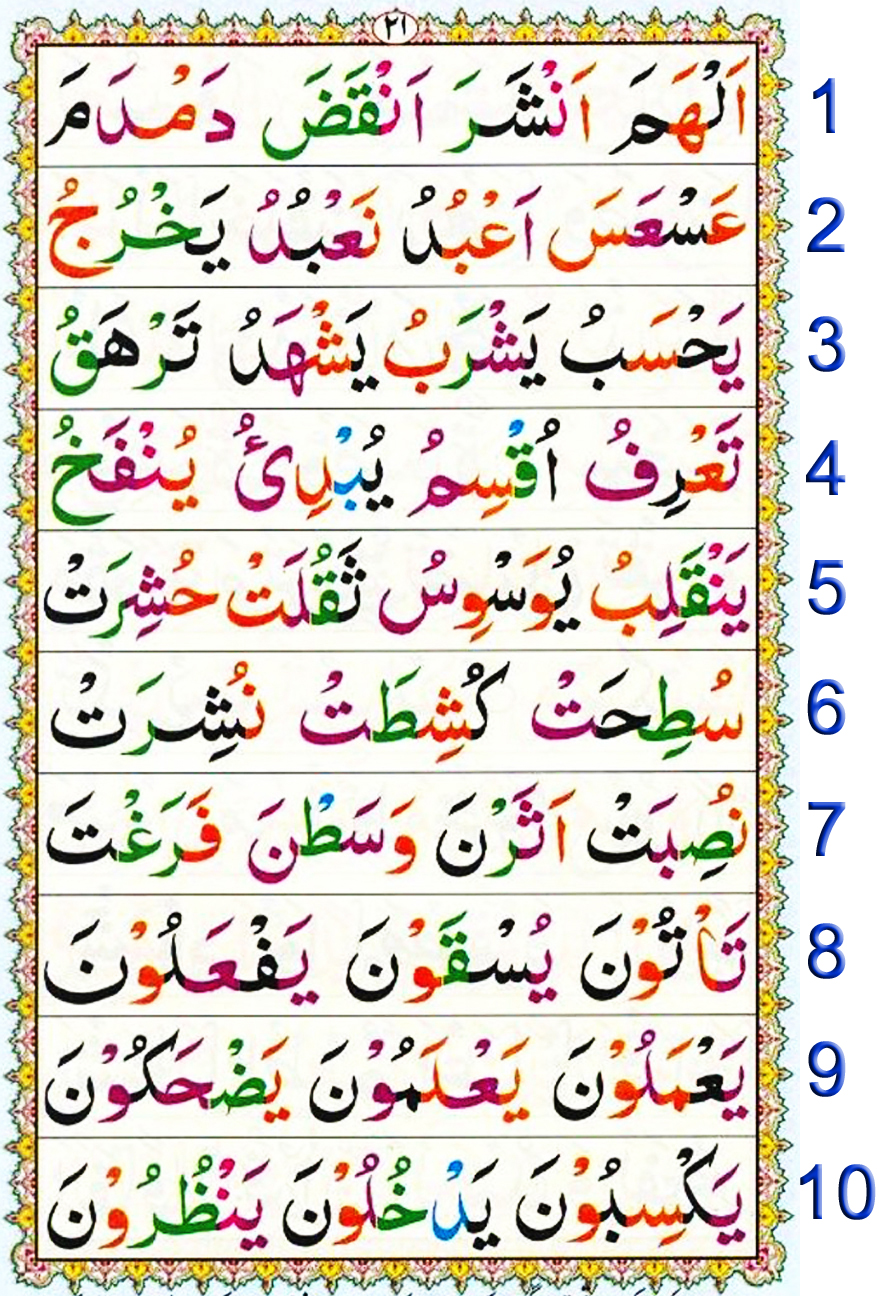 Noorani Qaida Lesson No:21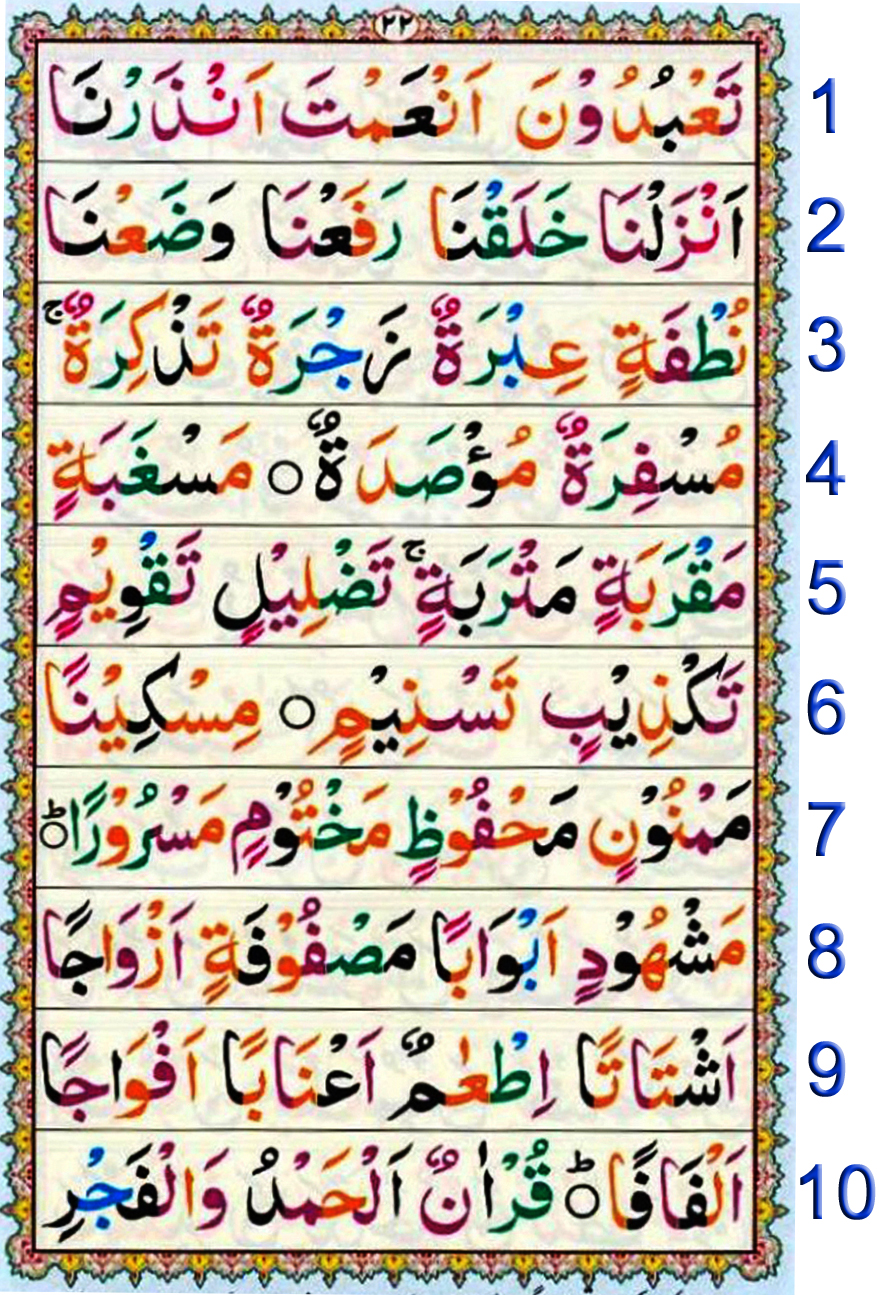 Noorani Qaida Lesson No:22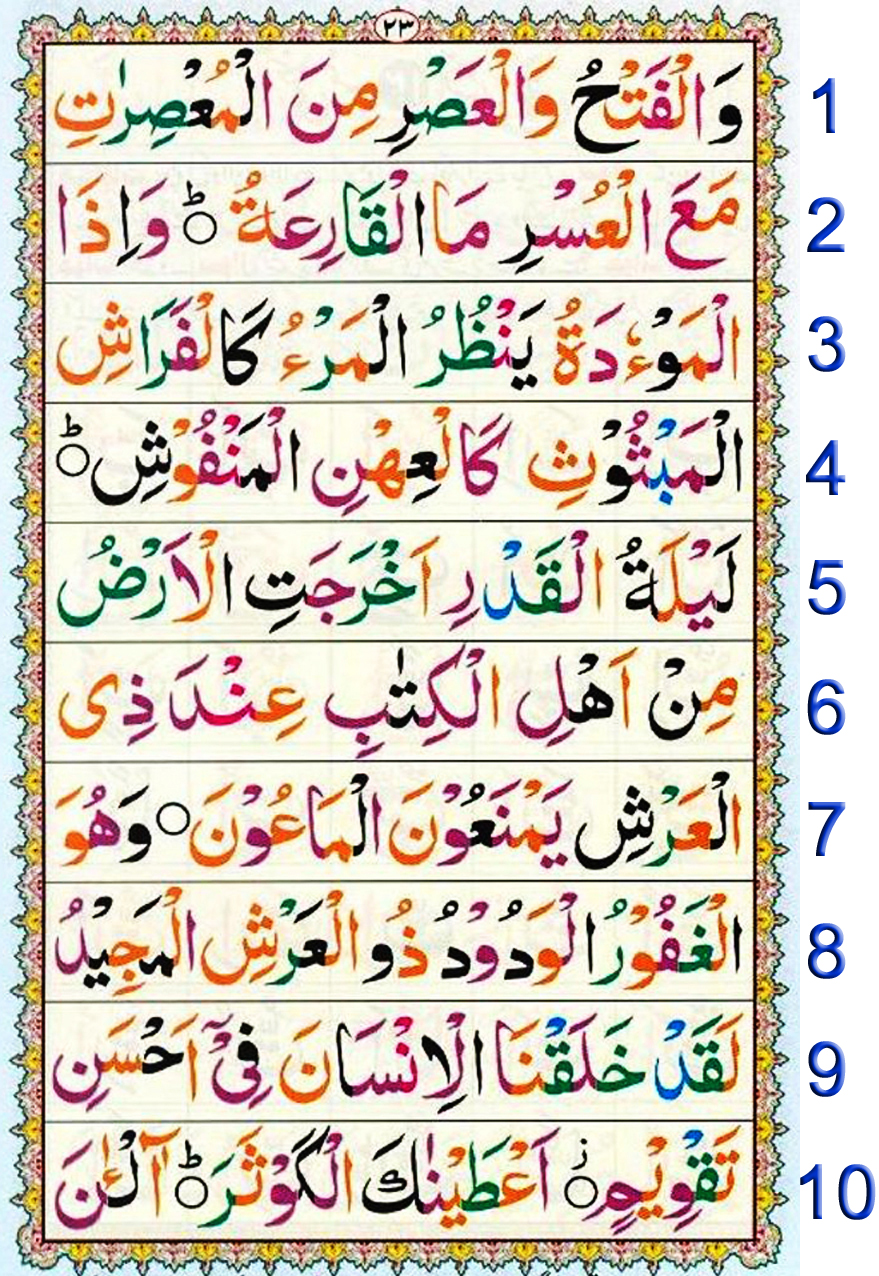 Noorani Qaida Lesson No:23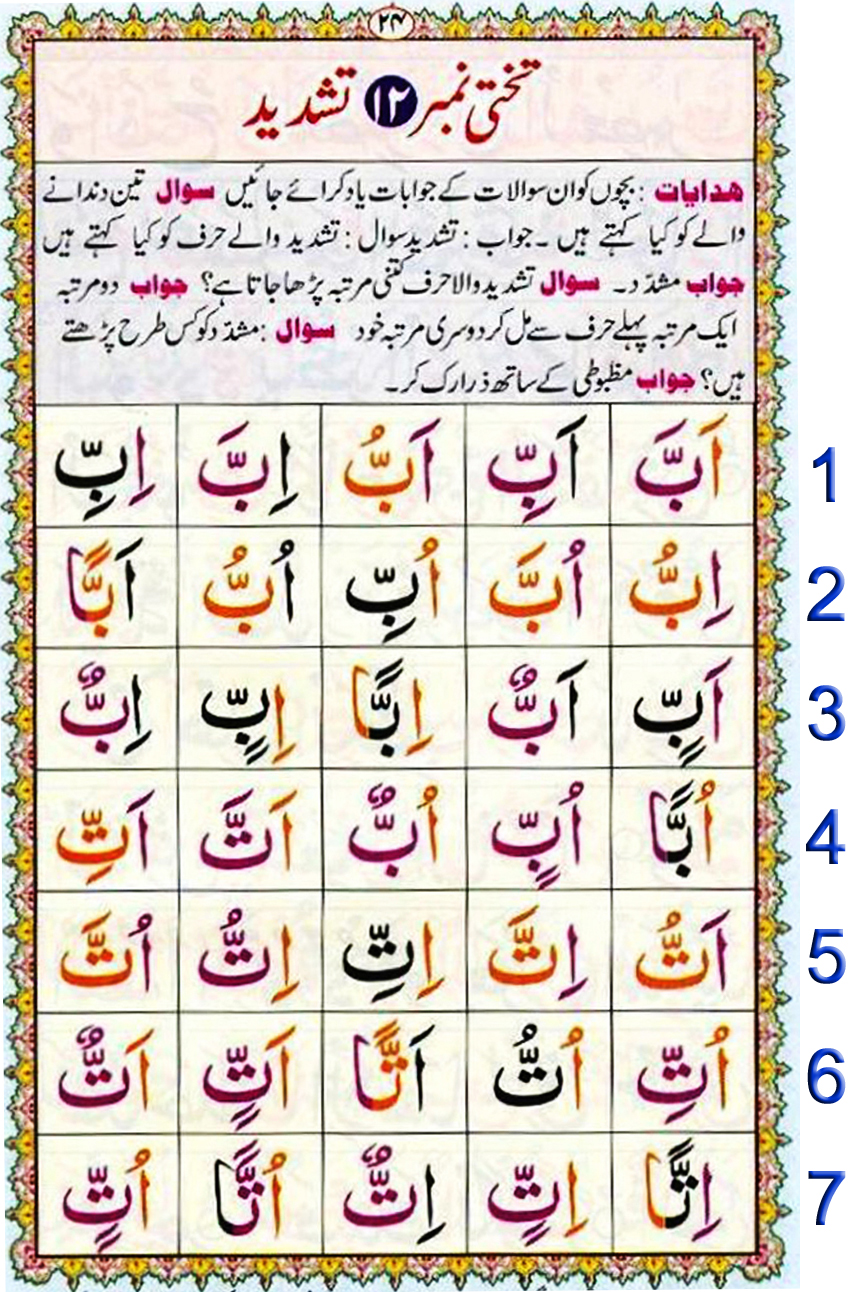 Noorani Qaida Lesson No:24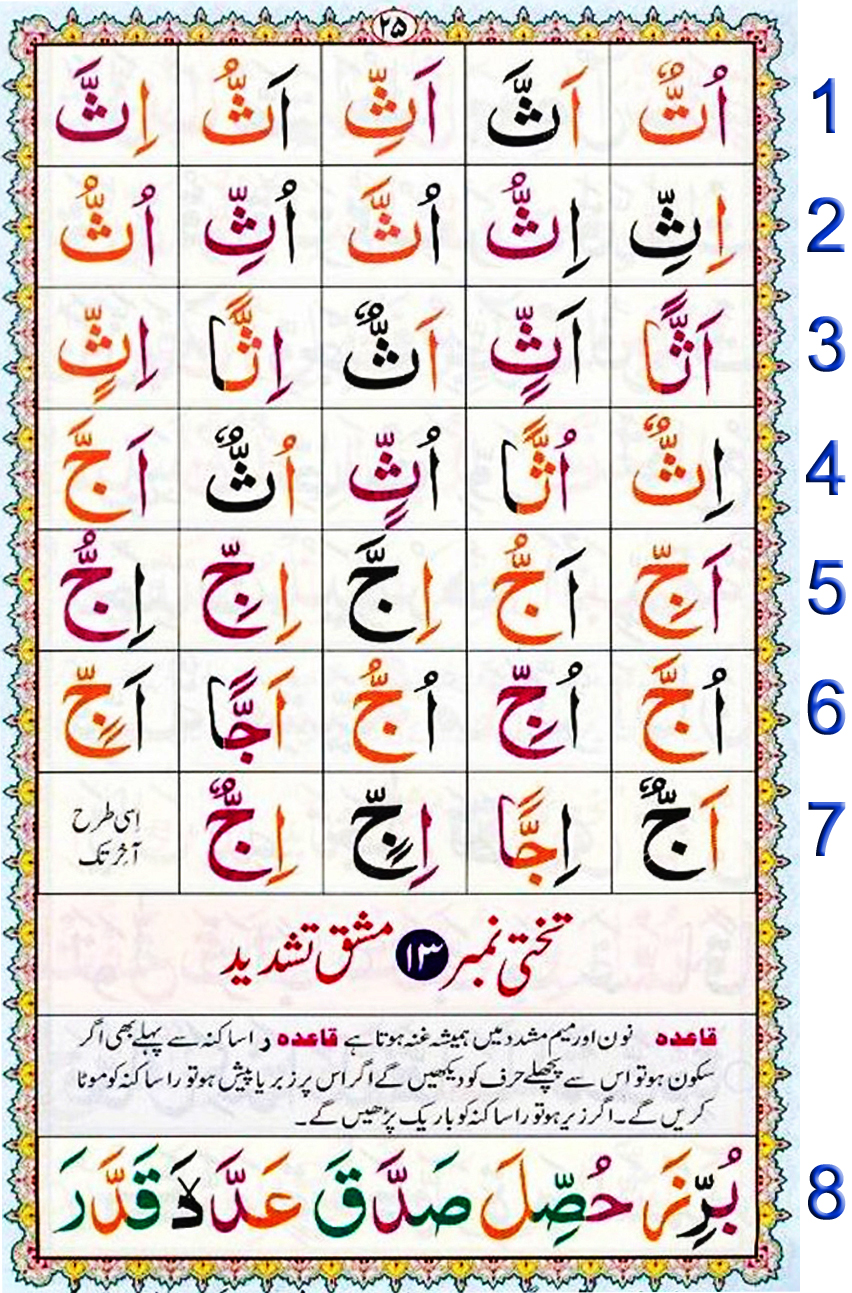 Noorani Qaida Lesson No:25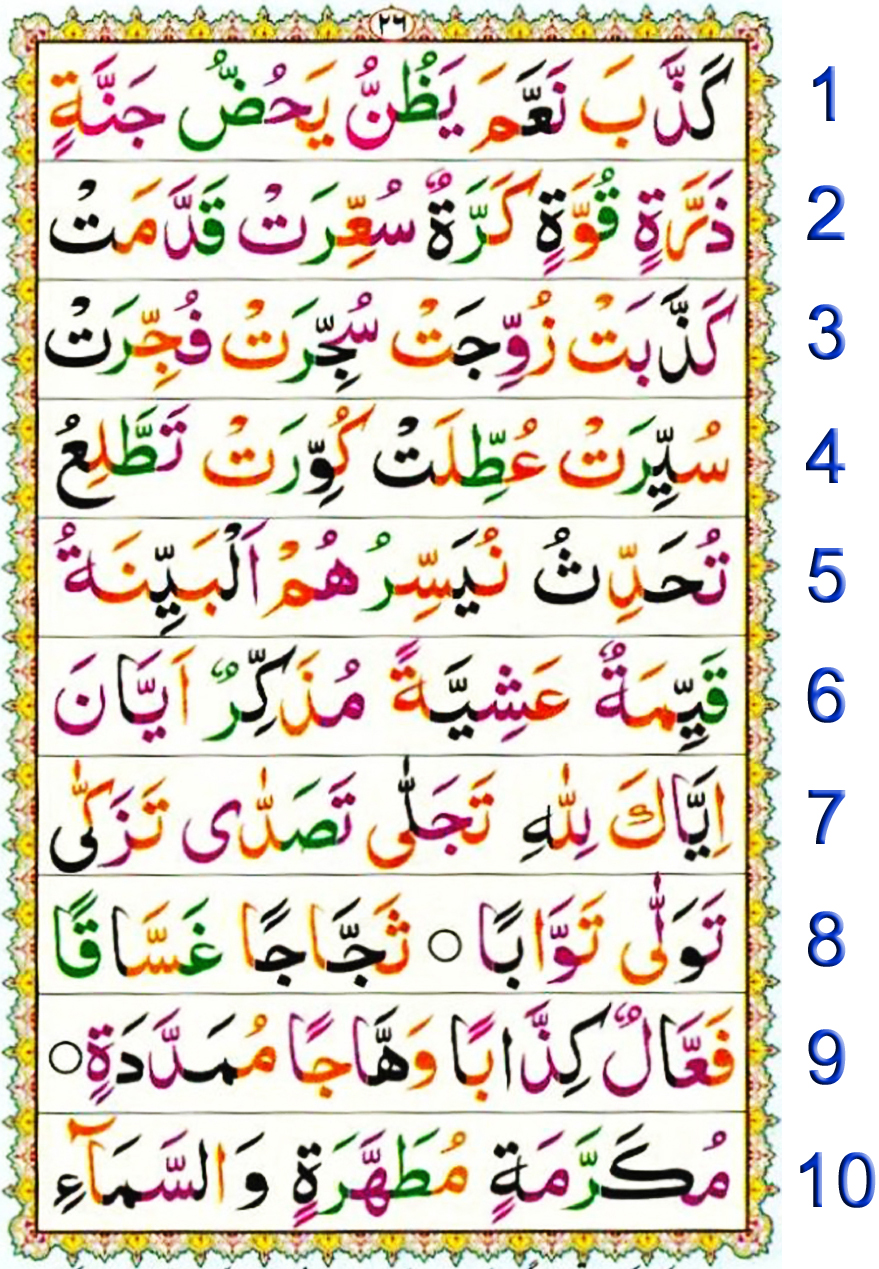 Noorani Qaida Lesson No:26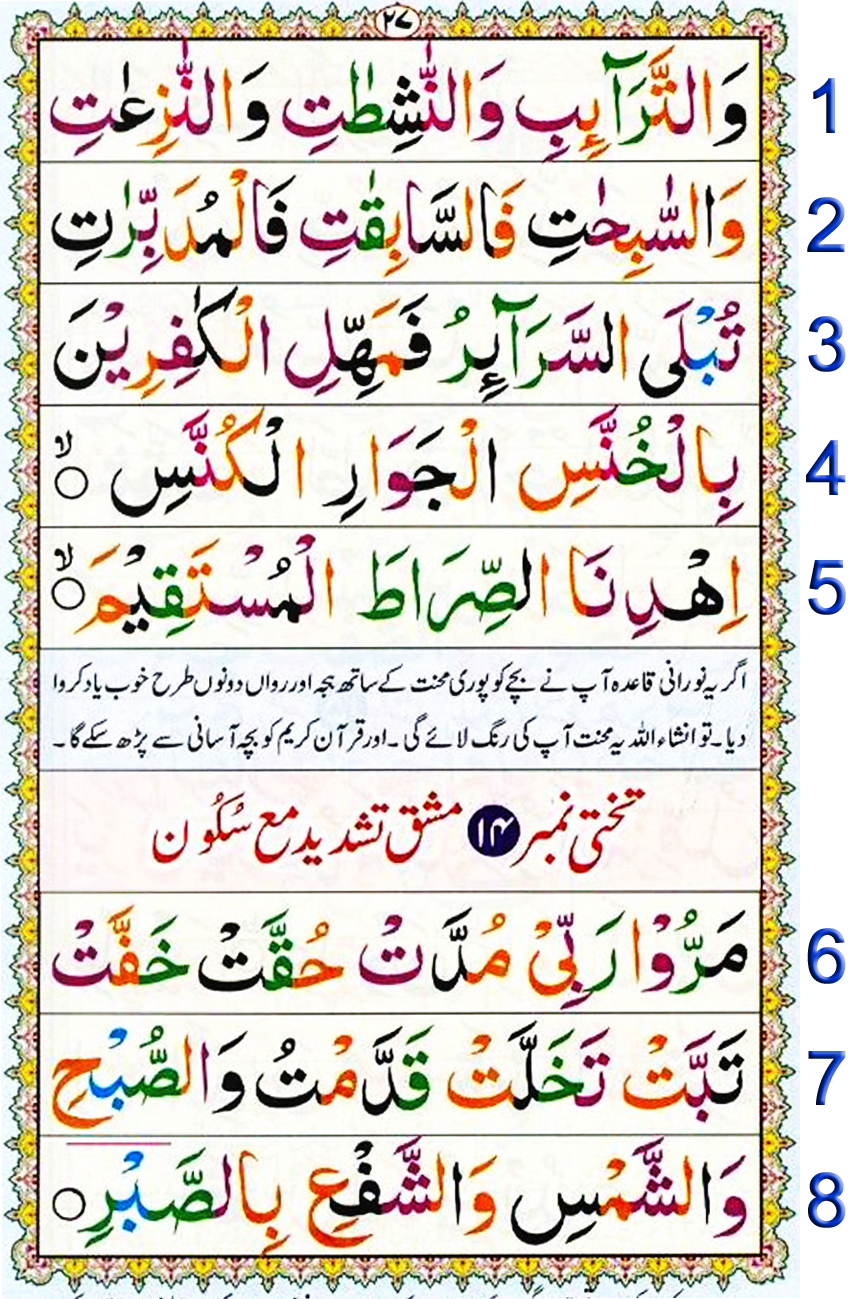 Noorani Qaida Lesson No:27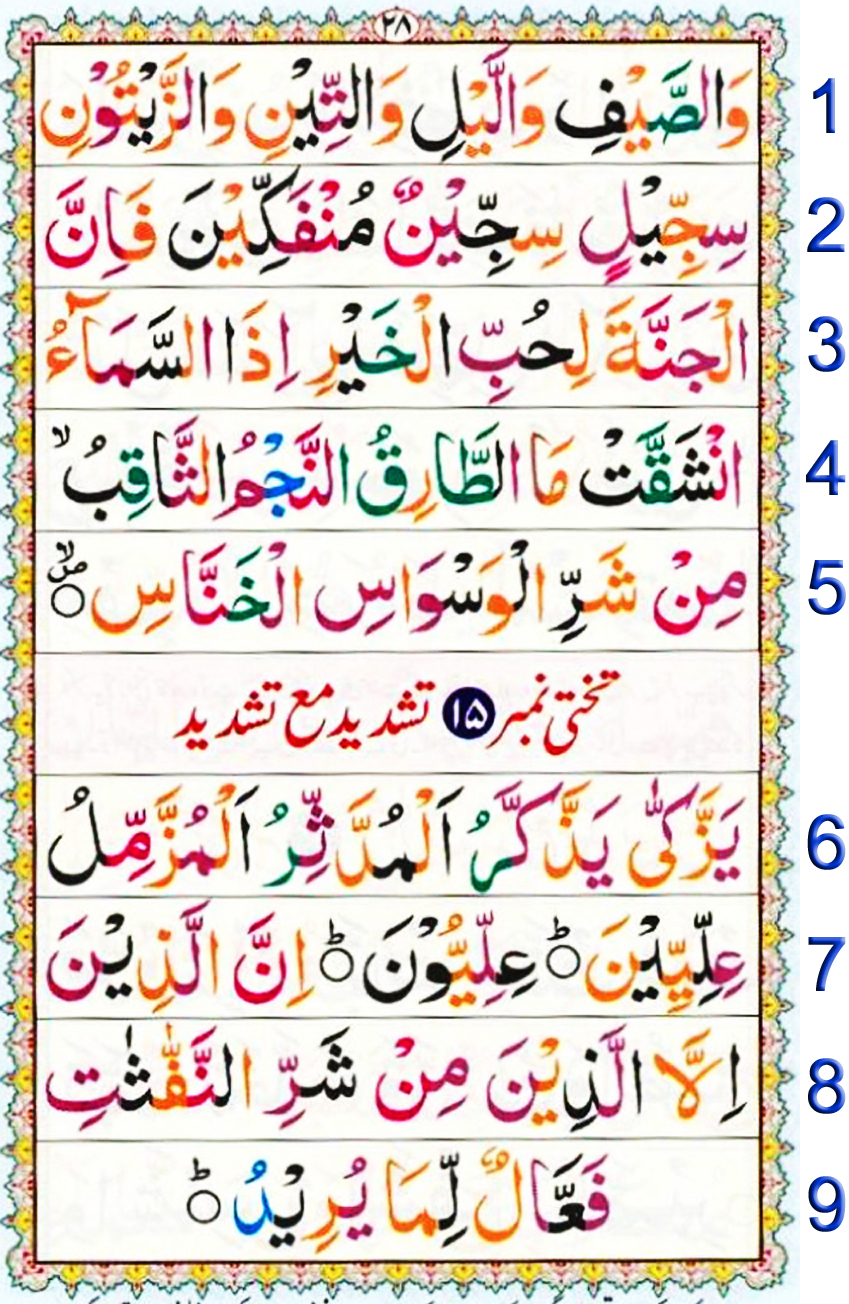 Noorani Qaida Lesson No:28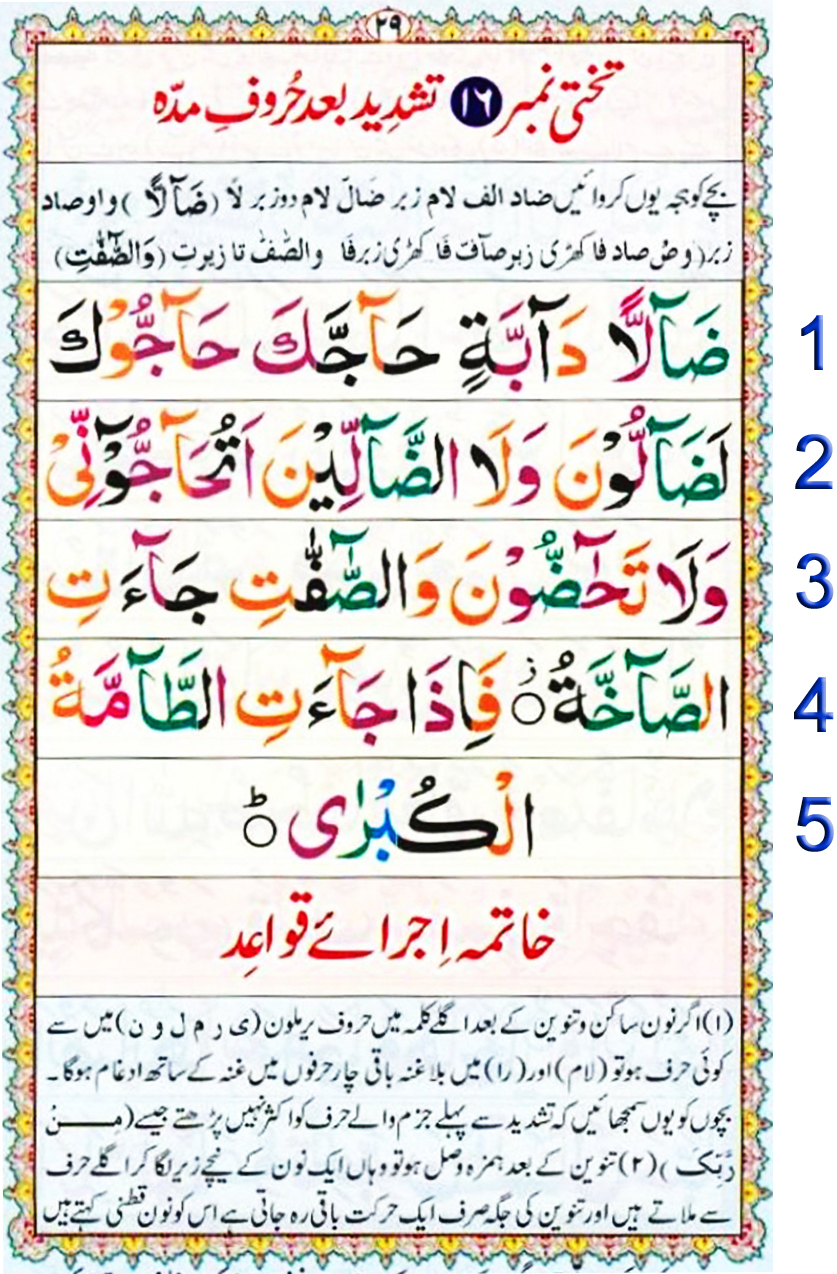 Noorani Qaida Lesson No:29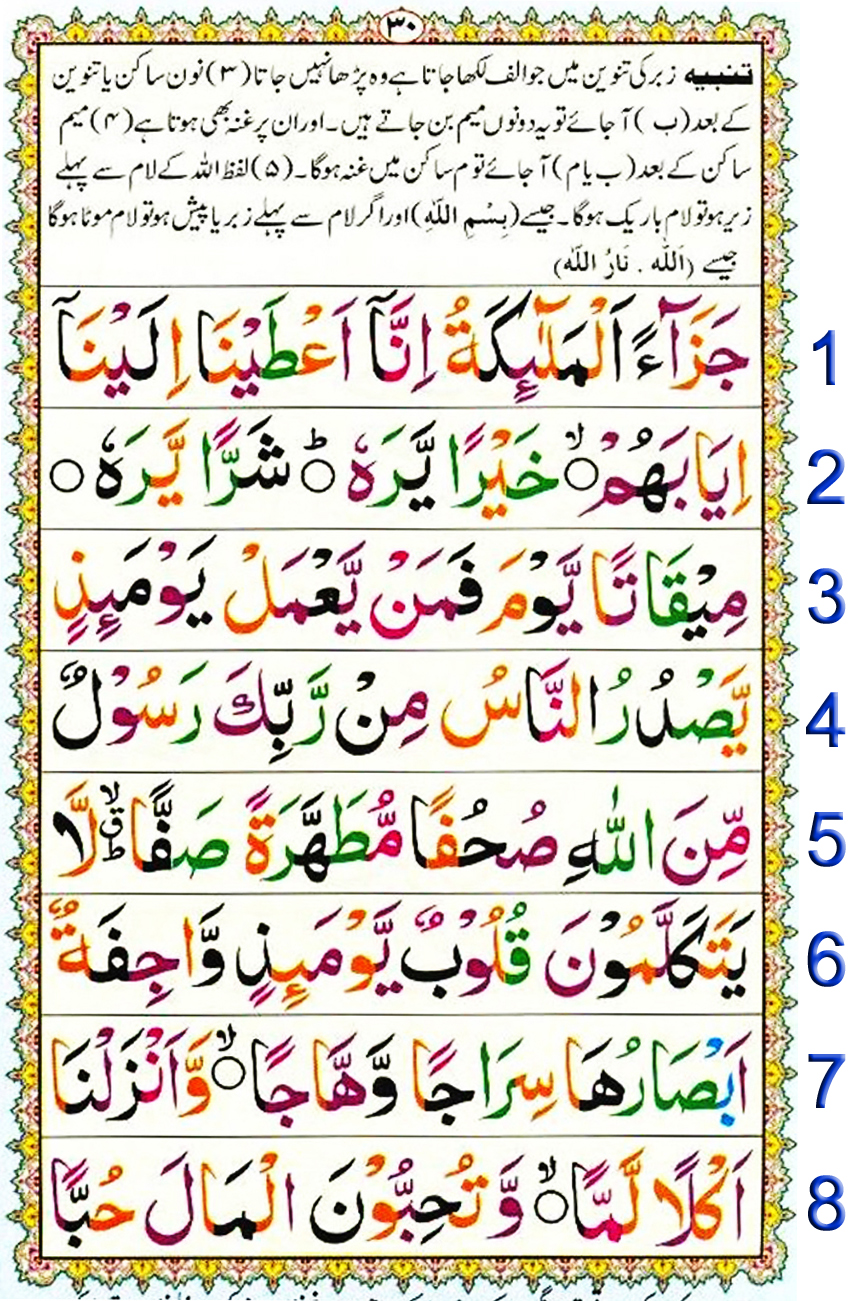 Noorani Qaida Lesson No:30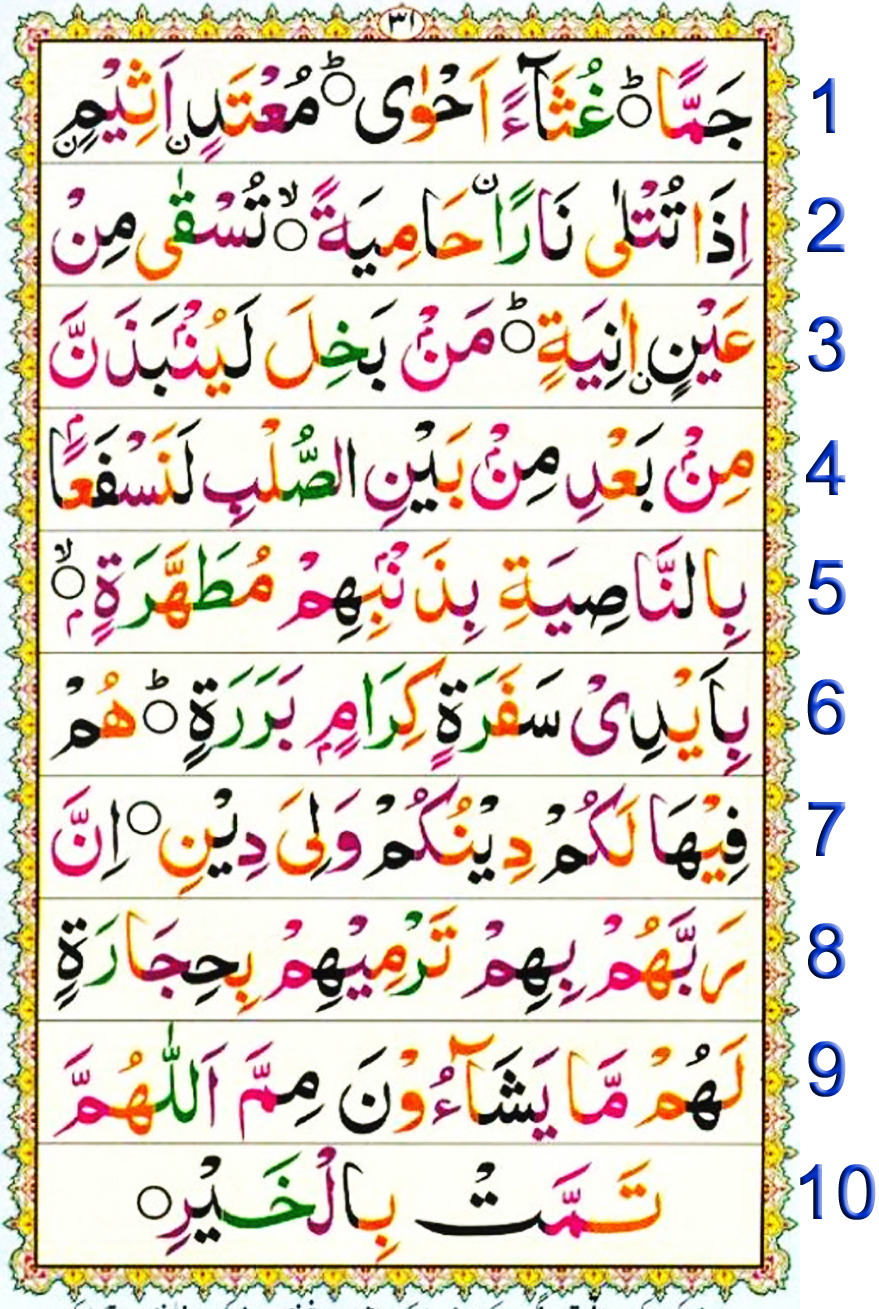 Noorani Qaida Lesson Difference Tajweed vs Tarteel